| To Love/AROHA | To Learn/ĀKO | To Lead/ĀRAHI | To Be Loyal/PIRIPONO | For Life/ORA |
| --- | --- | --- | --- | --- |
St Joseph's Catholic School
"Excellent Education befitting our Catholic Character"
94 Seddon St Pukekohe 2120
Term 4 Week 6 25 November 2021 Newsletter#17
Tena Koutou Katoa Talofa Lava Kamusta Malo el lelei Mauri Hello Everyone
We were pleased to open our school to all students again on Monday 22nd November. Each day we have had a gradual increase of students returning and today, with our Year 0-3 having come back, we have 40% in attendance. The children are happy to be back at school with their friends. We are especially pleased to see our Year 8 students back in school. It is so important for them to reconnect before they leave our school at the end of the year.
We were surprised that Covid-19 managed to creep through our school gate last week. I am so pleased we delayed our school opening as that meant only children in our school bubble class were affected and staff attached to them over the previous week. We certainly know what we need to do now if it was to happen again and we are reassured that the practices we have in place will help to protect everybody. Fortunately, most of our results are coming back as negative, but there is an isolation period of 10 days that needs to be adhered to before those exposed can come back. Hopefully we will see everyone back at school again on Monday. We do have two families that have got positive Covid cases at home. We are keeping in contact with them and wish them a speedy recovery. Once they get a negative result, they too have to wait 10 days before returning to school. These cases are asymptomatic so no one is very sick.
As the end of the year draws very near, we are trying to sort out what we can and cannot do and what this might look like for our graduating Year 8 class. We have so many school traditions here at St Joseph's School and our current situation means that they cannot happen in the same way as in previous years. While at school we can gather but as soon as parents come into school or we go off site the rules of gathering apply. We are planning a special day for our Year 8 students at school on Friday 10th December. Mrs Burns and the Ārahi team will be sending more information out soon.
Auckland schools will not follow the traffic light Covid-19 Protection Framework until January 2022. With strict health and safety measures still in place for our school we will present a digital prizegiving with our school families on Monday 13th December. On Tuesday 14th, our Year 8's will share their assembly digitally, in which we will incorporate the presentation of their graduation certificates. We are also hoping we can digitally share an End of Year Liturgy on our last morning, Wednesday 15th. Please understand that getting through to the end of the year and staying the course with full school days, increasing attendance and our children's wellbeing is our first priority. Anything over and above that is a bonus.
School will close at 1:00 pm on 15 December for our Christmas break. Hopefully next year we will be able to have a "back to normal" school year.
Stay safe and God bless.
Ursula Hall
Principal – Tumuaki
"Let the most gentle charity reign among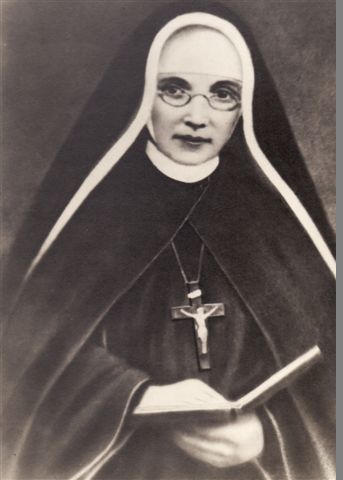 you and take great care of the health of each other"
Euphrasie Barbier
1868
KEY DATES TERM 4




Please note these dates are subject to change For further dates see calendars on the Skool Loop app or at: www.stjosephs.co.nz
Special Catholic Character
Advent Prayer and Action An invitation –
Advent is a Season of Hope. As we move out of a period of stay-at-home orders, with Covid-19 a reality in our communities and a sense of uncertainty we are hopeful that all shall be well. In this season when we prepare with hope for the coming of Emmanuel – God with us all are invited to join a circle of prayer. Prayer for ourselves, our communities, the world. Each morning from the first Sunday of Advent 28 November – Christmas Eve at 8.30am on the diocesan Facebook page https://www.facebook.com/aucklandcatholic advent prayer will be offered. Young people and staff from our school communities, representatives from parish and ethnic communities, diocesan staff will lead us prayer. We the diocese gathering to pause and pray together. Then at 10.30 am [ 1-24 December] same place we will upload an Advent Calendar. Not a digital chocolate but it will open up an Advent Action. A simple way to connect with the Gospel and live the hope of Advent. Please join us.
Catholic churches will offer Mass for all under "traffic light" plan – The Catholic Church in Aotearoa New Zealand
The Catholic bishops of Aotearoa New Zealand will ensure vaccinated and unvaccinated people can safely attend Mass when the Government's "traffic light" Covid-19 system starts.
This issue of NZ Catholic has been produced by staff, from their homes.
Take a look at the cover story: Park and Pray – Lockdown Adoration in Pukekohe.
Other headlines from the latest issue: NZ bishops issue guidelines for parishes under traffic light framework. Many reasons for Mass absences. Events support beneficiaries. Departing director looks back at her years at Caritas. https://indd.adobe.com/view/da517399-e74a-4f9c-8c03-9c9cd286da00
St Ignatius of Loyola Catholic College: In 2024 a new Year 7 to 13 co-ed Catholic secondary school, St Ignatius of Loyola Catholic College, will open in Drury. The site is being prepared for building, an Establishment Board has been approved by the Ministry of Education and a Governance facilitator appointed.

In Term One 2022 advertising will begin for a foundation Principal to commence in Term 4 2022. For further details contact Monica Johnson monica.johnson01@gmail.com or 021382401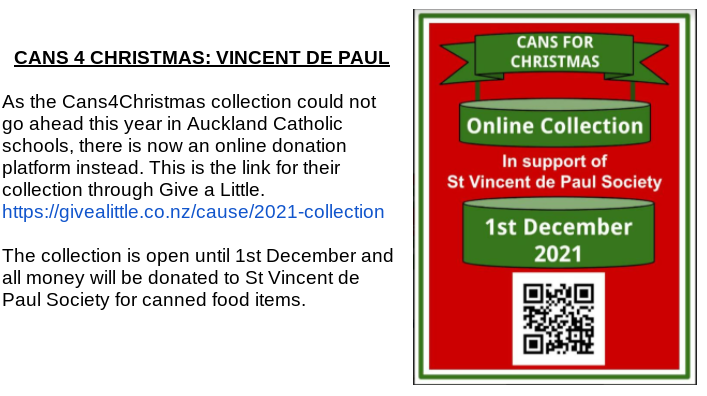 Helpful information from the Ministry of Education
Learning from Home resources
Live and on-demand educational television
Home Learning | Papa Kainga TV and Mauri Reo, Mauri Ora continue to broadcast daily learning content for a range of ages, as well making much of this available on-demand.
Home Learning | Papa Kāinga TV on television weekdays between 9am–1pm. Duke+1 (Freeview channel 18). Those households who have Sky can also access Duke +1 on channel 504. For households who have internet connectivity they can access the lessons through TVNZ On Demand. Schedules are published on

Learning from Home

.

Mauri Reo, Mauri Ora Kōanga 2021 screens on Te Reo channel every weekday from 9am to 12pm. Programmes are also available online on the

Māori TV

website and on the Māori+ app.
Book Returns: Students are asked to return all readers, journals and library books that they have at home please
St Patrick's Kids Choir: Could we please have tshirts that Choir students have returned to the school office asap.
2021 Magazine/Yearbook: LAST CHANCE to order your school Magazine/Yearbook! These are a lovely record of our school year and will be distributed at the end of term four to those who have pre-ordered. This year we will not be having school photos but individual photos of your children's class will be in the magazine so you might like to purchase one as a memento. Thanks to those who have already paid. If you would like to order please pay $25 on line with student's name and ref MAG.
2

022 Enrolments:
If you have a child or know of any child wishing to attend St Joseph's in 2022, including at the Year 7 & 8 level, please ensure an application for enrolment has been completed and returned to us. If your child is not returning to St Joseph's in 2022 could you please let the school office asap. We need to know numbers this year for staffing our school in 2022 so if you have a child turning 4 this year, come in and see us. Enrolment applications are available on our website or from the school office.
2021 Leavers: If your child is not in Year 8 and is leaving St Joseph's at the end of the school year please let the office know asap, as we are in the process of working on staffing for next year. Thanks.
SchoolDocs: Policies and Procedures for parents to review: Please click on this link to review: Religious Education and Māori Educational Success
Instructions for reviewers
Follow the link to each policy in the table above.

Read the policy.

Click the red Policy Review icon at the right-hand top corner of the page. A new screen will appear.

Select your role (board member, staff member, or parent/caregiver) from the drop-down list.

Enter your name (optional).

Submit your ratings and comments.




If you don't have internet access, school office staff can easily provide you with printed copies of the policy and the review form.
Aroha Team
It has been fantastic seeing some of our Aroha whanau back at school. We have enjoyed being together playing, constructing, writing, baking and enjoying being back in the classroom.If your child is returning to school, please check out this presentation to support your child's transition after lockdown. Aroha Returning to School after lockdown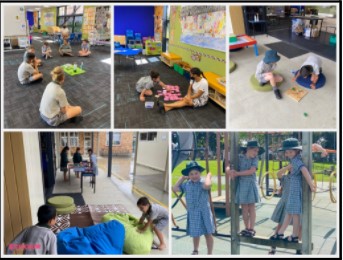 Ako Team
We have a nice, quiet start back to school this week. Despite the weather, the Year 4 and 5 students were able to take part in some orienteering around the school with Mrs Robinson.

Ārahi Team
We have had a wonderful and safe start back this week. There were quite a few nerves on Monday, however, the tamariki are feeling at ease with the health and safety structure we have in place and have seemed to settle into the routine of school again. It is so great to hear the sounds of laughter and to have proper conversations with the children…although it would be nice to be able to put them on mute again sometimes. I have no doubt that everyone will be very tired by the end of the week as our bodies adjust to the new socialisation, regulations and sleep patterns. Please make sure you get in touch if you have any questions around the 'back-to school' procedures and plan. There was a notice sent home recently about Year 7 Boostrix & Year 8 HPV immunisations. You will need to get in touch with your GP to make an appointment for your child's second dose. We will be in touch early next week around the plan for our Year 8 retreat and special day.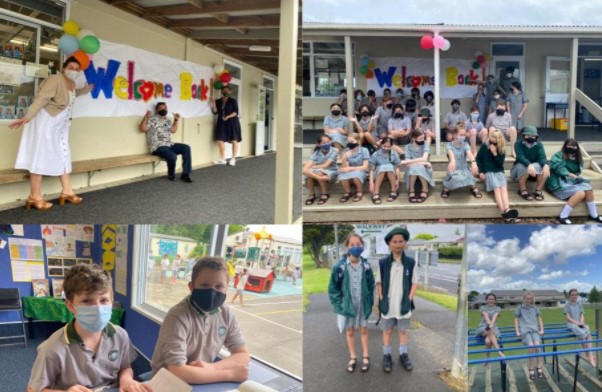 Financial support for struggling families
It's been a tough year for many: we know that as a result of alert level restrictions, many families have had either no work or reduced work and have therefore had a significant drop in income.
If you know any families needing help with putting food or kai on the table or paying an overdue bill, support may be available from the Ministry of Social Development.
Understanding this is an expensive time of year for families, income limits for hardship assistance have been increased from 1 November 2021 until 28 February 2022.
If you know of any families finding things tough financially, Work and Income have an online check what you might get guide, which will have the new limits updated from today Monday 1 November.
You'll need to answer some simple questions about your situation, then Work and Income will let you know if there are any payments you can get. It only takes about five minutes to check what you might get, and you don't need to be getting a benefit to be eligible.
Your answers are completely confidential, and they won't be saved or used in any way.
Alternatively, call 0800 559 009.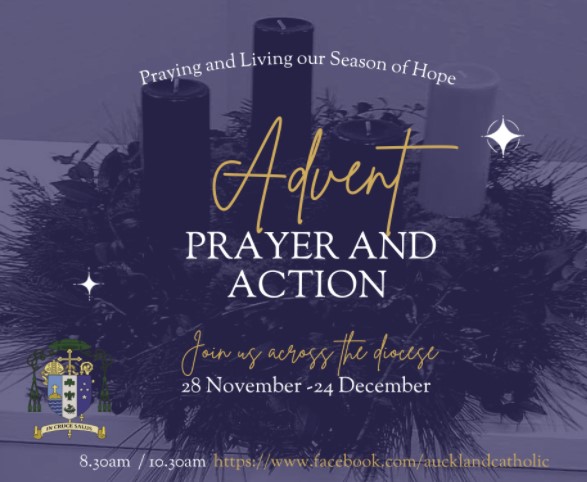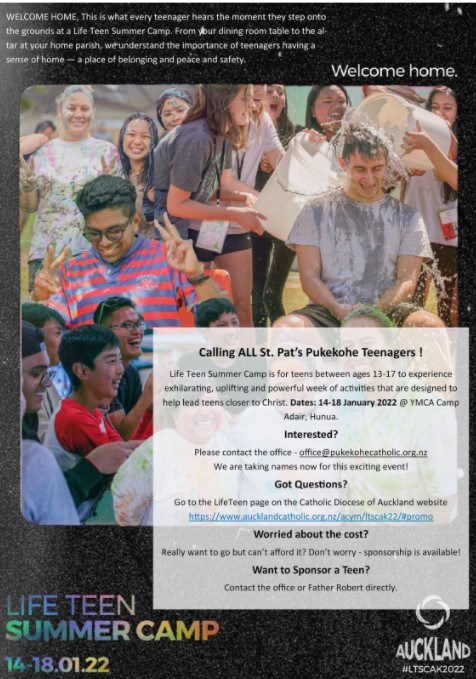 Please support our newsletter sponsors below
Copyright © St Joseph's Catholic School 2021
Click
here
to unsubscribe.