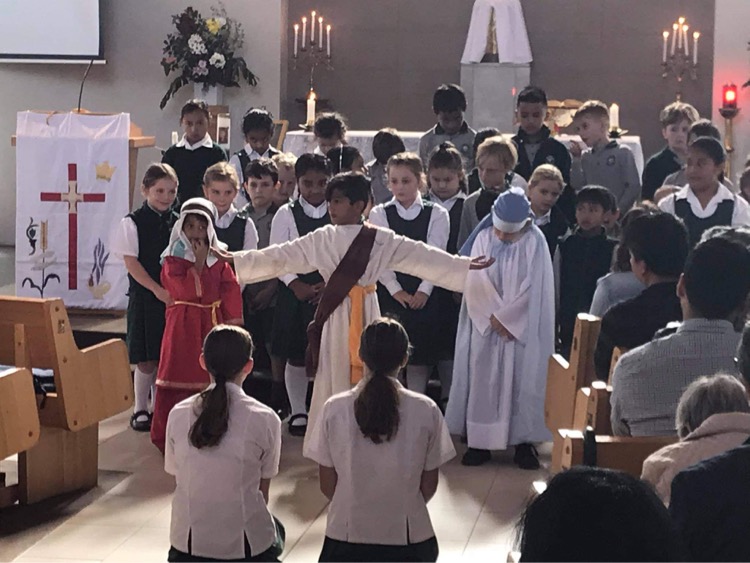 Students at St Joseph's School are provided with quality learning programmes reflecting our mission statement, "Excellent Education befitting our Catholic Character". Our school vision, values, and learning principles are built on Catholic teachings which encompass students' spiritual, social, emotional, cultural and academic perspectives. These perspectives permeate all other learning areas.
At St. Joseph's we provide all children with the best Catholic, Christ-centred education possible, in order to enable and encourage them to live and develop their Catholic Faith. As part of our Catholic Character we aim to develop close ties with St Patrick's Parish and to bring about an awareness that we are all called to model, reflect and live Gospel values.
This means that staff implement the Religious Education Programme for Catholic Schools in Aotearoa New Zealand. The school also provides regular school and class Masses and Liturgies. We encourage parents/whanau/friends of the children to participate in the Religious Education programme and to contribute to the Special Catholic Character of our school.
Staff have the opportunity to attend Professional Development programmes. (It is an expectation of the New Zealand Catholic Bishops that all teaching staff complete a minimum of 12 hours Religious Education Professional Development per year). Teaching staff who are new to the Catholic Education system attend Religious Education Orientation programmes.
We encourage participation of the school and parish Community in giving to those in need e.g. Missions, Caritas, sponsoring students for Camp, End of Year Gifting. Our school community celebrates Special Feasts in the Liturgical Year and those particular to our school e.g. Lent, Easter, St Joseph's Day, Advent, St Patrick's Day, Assumption, All Saints Day and Pentecost. We expect that all associated with St Joseph's School to be aware of and take responsibility for pastoral care of others.