| To Love/AROHA | To Learn/ĀKO | To Lead/ĀRAHI | To Be Loyal/PIRIPONO | For Life/ORA |
| --- | --- | --- | --- | --- |
St Joseph's Catholic School
"Excellent Education befitting our Catholic Character"
94 Seddon St Pukekohe 2120
Term 3 Week 7 9 September 2021 Newsletter#14
Tena Koutou Katoa Talofa Lava Kamusta Malo el lelei Mauri Hello Everyone
The term is flying by and not actually being at school is making a huge difference with cancelled school events and lost opportunities to connect with each other. I know, as principal, that every child has been supplied with some form of home learning activities and so I thank you, the parents, for doing your best to continue your child's learning at home. I hope that includes lots of shared reading and activities (like puzzles and board games) to help pass this Covid-19 Level 4 time at home. Don't forget those cuddles too. You might be interested in this short clip from Nathan Wallis emphasizing routine, responsibility and relaxing to help keep our balance and wellbeing at home: Nathan Wallis' three 'Rs' for surviving lockdown with kids https://www.youtube.com/watch?v=qu_ca3F0o1E
I hope you enjoyed our staff messages to whānau which have been loaded on to the St Joseph's School Pukekohe – PTA and friends facebook page. We enjoyed making it to share with you and the sentiments are real, we are looking forward to seeing everyone back at school at Level 2. Remember to keep in contact with your child's teacher when needed and know if there is anyone who needs additional support at this time, they can contact me directly.
This week would have been our Pasifika Week; what would have been an exciting week in our school calendar. NZ wide it is Tongan Language Week. This year's theme for Uike Kātoanga'i 'o e lea faka-Tonga – Tongan Language Week is Fakakoloa 'o Aotearoa 'aki 'a e Ako Lelei, which means enriching Aotearoa with holistic education. This sits very nicely alongside our school concepts based on Te Whare Tapa Whā: the four dimensions of wellbeing. I hope our fanau are able to enjoy it at home. Send us some photos to post – we'd love to see you in your national costumes. We'll make sure we have a special day for you when you come back to school.
Next week we will hear whether we stay in Alert Level 4 or move to Alert Level 3. If it is the latter, you can expect to hear from me on Tuesday night in regards to our school's organisation. I look forward to Level 2 when all staff and children can return to school. Managing Level 3 is very difficult for schools and distance learning will continue to be our preference.
Keep well and God bless you and your families. Kia kaha!
Ursula Hall
Principal – Tumuaki
" What must we do to be a Good Christian?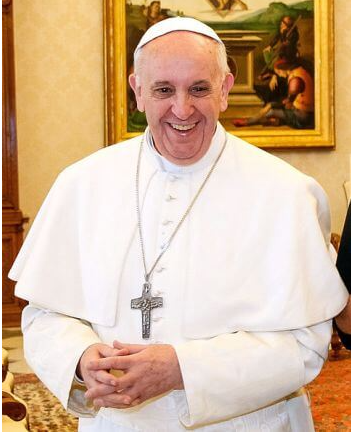 The answer is simple:
We have to do,
each in our own way,
what Jesus says in the beatitudes "
– Pope Francis
Beatitudes: Matthew 5:1-12.
Term 3 Key Dates – Subject to Covid Levels
Mon 13 Sep Social Justice Week
Tue 14 Sep Orienteering Yr 3&4
Wed 15 Sep Mathex – Pukekohe Town Hall 5.30pm – 8.30pm
Steam Club 3pm – 4pm
Fri 17 Sep No Mass for Ākonga
Proclaiming the Word competition 11.30am @ St Patrick's Church
Mon 20 Sep Girls Basketball Yr 5&6
Wed 22 Sep Boys Basketball Yr 5&6
Year 7&8 Tech @ Pukekohe Intermediate 8.40 – 11.30am
Steam Club 3pm – 4pm
Thu 23 Sep School Assembly – Aroha 2 at 1.45pm
Fri 24 Sep Mass – Ako 1 (Mrs Sokimi, Mr Surrey & Mrs Harnett) &Ako 2 (Yr 6)
& Aroha 2 ( Mrs Wilcox & Miss Sarginson)
Mon 27 Sep Girls Basketball Yr 7&8
Fri 1 Oct No Mass for Ākonga
END OF TERM 3
Please note these dates are subject to change For further dates see calendars on the Skool Loop app or at: www.stjosephs.co.nz
Special Catholic Character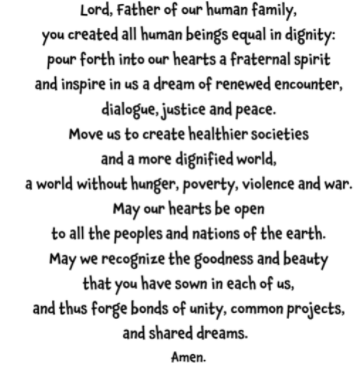 The Church and Covid Level 4 – Catholic Diocese of Auckland
Daily Mass During this time of uncertain many people appreciate being able to follow and pray along with the familiar ritual of the Mass. We know this is not 'going' to Mass but it is a way of connecting with our faith community and joining in praying for the needs of the world. www.aucklandcatholic.org.nz
Standing for Peace Press Release
Standing in solidarity with the victims of the LynnMall terror attack
Saturday 11th September, 6.30 pm
Standing for Peace is an initiative for all New Zealanders. We are shocked and heartbroken by the horrific attacks at LynnMall shopping centre on Friday 3rd September 2021. Our thoughts are with the victims and their families.
This Saturday the 11th of September at 6.30 pm, New Zealanders are invited to light a candle in solidarity with the victims and their families. Those who are planning to participate are encouraged to light a candle at home, and if weather permits, stand with their candles, at their front gate.
Arbel and Sakina, youth ambassadors for this initiative observe that, 'it is important now, more than ever, regardless of culture or creed, to unite and stand for peace and reject hate', and while it's hard to for us all to 'meet together in person to support each other, we can still show it by joining in Standing for Peace.'
Sponsors of this initiative, Dr Tim Pratt, Lead Chaplain at the University of Auckland, and Dr Zain Ali, Professional Teaching Fellow at the University of Auckland, note that, 'together we stand in support of the 'golden rule' that is shared across many cultures and traditions "care for one another".
Aroha Mai, Aroha Atu Love and compassion received, love and compassion given Media Contact Zain Ali I zali003@aucklanduni.ac.nz I 021 164 0093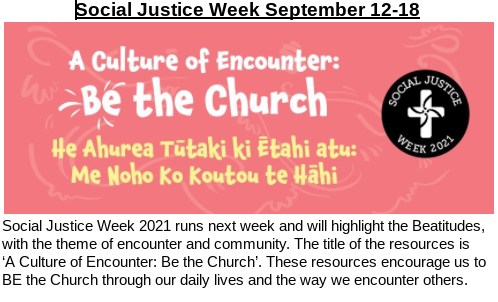 See these links for activities you can do at home for Social Justice Week:
Years 1-4 Years 5-8
Helpful information from the Ministry of Education
Learning from Home resources
The Learning from Home website has print-friendly, online resources that can be used at home: online.https://learningfromhome.govt.nz/distance-learning/advice-for-parents-and-whanau
Information hub for Pasifika parents and families
Kia orana, Noa'ia, Talofa lava, Mauri, Mālō e lelei, Tālofa, Ni Sa Bula Vinaka, Fakaalofa lahi atua and Mālō ni, we've created an online info hub for Pasifika parents, families and communities to support learning during Alert Level 4. You can find the information hub here.
There are helpful updates on how COVID-19 impacts education and links to learning resources including:
We'd encourage you to check the info hub page regularly – we'll be updating it daily.
More places to get help
Helplines that are available 24 hours a day, seven days a week:
Mental Health Crisis: 0800 800 717

Lifeline for counselling and support: 0800 543 354 or 0800 LIFELINE

Samaritans for confidential support for anyone who is lonely or in emotional distress: 0800 726 666

Depression Helpline to talk to a trained counsellor about how you are feeling or to ask any questions: 0800 111 757 or free text 4206

Healthline for advice from trained registered nurses: 0800 611 116

Suicide Prevention Helpline: 0508 828 865

Counselling Free Call or Text 1737.
Also available:
Family Services 211 Helpline for help finding and direct transfer to community-based health and social support services in your area: 0800 211 211
Te Whare Tapa Whā
As you are aware, this year our school overarching concept is Te Whare Tapa Whā. Te whare tapa whā is a model of the four dimensions of wellbeing developed by Sir Mason Durie (1984) to provide a Māori perspective on health. The 4 dimensions are:
taha whānau (family wellbeing)
taha hinengaro (mental wellbeing)
taha tinana (physical wellbeing)
taha wairua (spiritual wellbeing)
Each term this year we have been focusing on one of the dimensions. This term we are focusing on taha tinana (physical wellbeing). Our wellbeing is at its best when each dimension is met on a daily basis. So, we challenge you to do at least one thing from each dimension each day.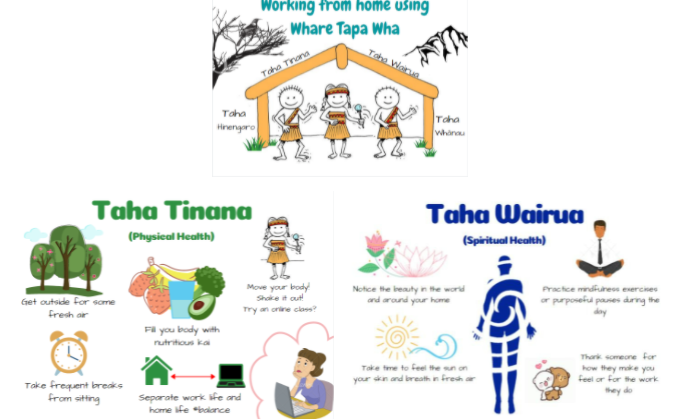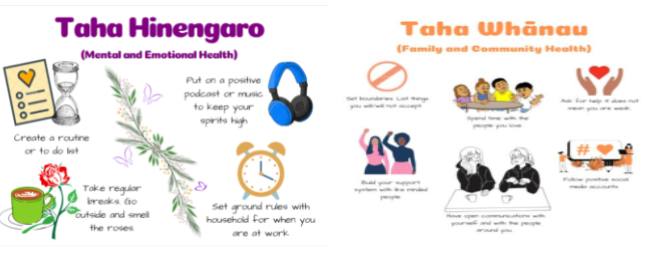 (TuiOra, 2021)
Home Internet Access : Access to the internet can be a barrier for many of our learners. Skinny has released a broadband plan that costs $5 for 30GB of data, with a maximum of 5 plan renewals per month. Families also get the modem at no cost. Find more information here. Please let us know if you need help to do this?
SchoolDocs current review T3 2021: Concerns and Complaints, and Behaviour Management. Both of these policies are to be reviewed by the board, staff, and parents. We are seeking feedback by Friday 17 September in order for these policies to be approved at our next Board meeting.
SchoolDocs: Policies and Procedures: Parents can view our school policies and procedures online by visiting the schooldocs website. SchoolDocs updates, modifies, or creates policies in response to changes in legislation or Ministry guidelines, significant events, reviews/requests from schools, and regular reviewing from the SchoolDocs team. Our board of trustees has the opportunity to view changes/additions and comment on them before they are implemented. We will advise you when policies are up for review and how you can take part in the review.
Visit the website

https://stjosephspukekohe.schooldocs.co.nz/1893.htm

Enter the username (stjosephspukekohe) and password (mission).
Select the Parents and Whanāu section on your SchoolDocs site – it has a brief description of SchoolDocs, a navigation quiz, and important information about parent involvement, communication and reporting, community conduct expectations, and social media guidelines.
There is also a Quick Links for Parents

topic with links to the most relevant policies and procedures.
Choir Festival: The Choir Festival has been cancelled due to covid restrictions, however the choir will continue to practice for other events in Term 4.
Learning from Home in Arahi
Learning from home in Arahi has been going very well. We have a sound routine developed where most tamariki are attending a daily Zoom lesson with one of their teachers. During the lessons the students not only get to connect and learn from their kaiako, but due to the power of technology they are given the opportunity to work in small groups (break-out rooms) to collaborate and complete their mahi and assignments together. Each day there is a new learning task and curriculum focus. Some of the tasks we have done so far have been: Science Experiments, Party Pack Lolly Statistics Investigation, Creating Lockdown Memes, Writing for our School Magazine, Weekly Reading Tasks and learning about the Sacrament of Marriage. We are so proud of the way most of our ākonga are managing their time and completing assigned work. Kai pai Arahi! Keep up the fantastic effort.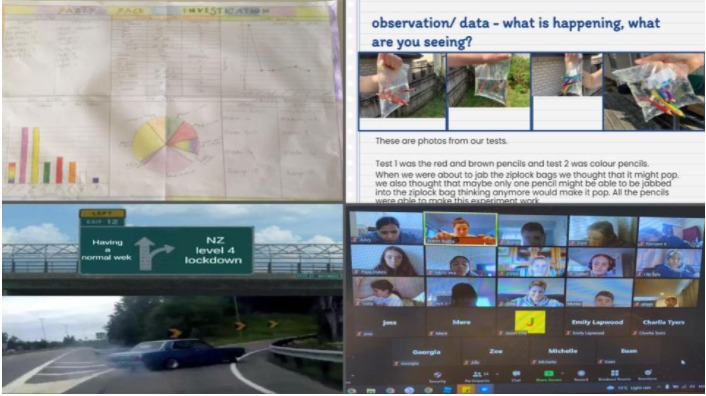 Learning from Home in Aroha
Learning at home looks different in every household and students in Aroha have been enjoying the variety of activities that they can choose to do on Seesaw. From moving & grooving, creating, reflecting, show & tell, making reading forts, solving math problems and sharing their baking creations to name a few. We are all very proud of all of the learning that has been happening and we are loving how creative the learning has been. Enjoy some of our favourite snapshots from our lockdown learning so far.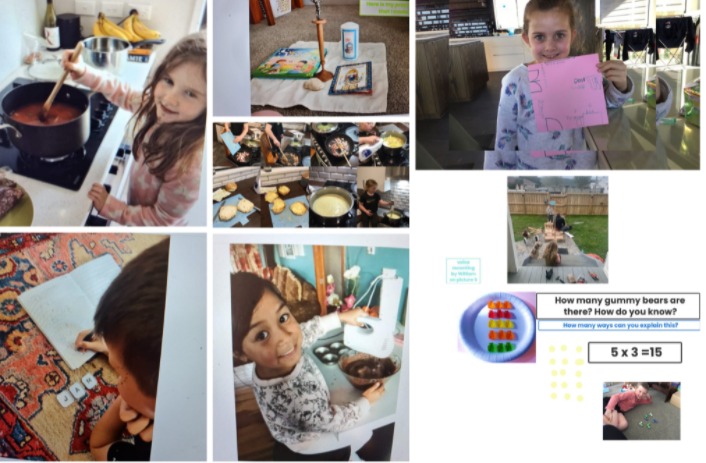 Learning from Home in Ako
We are very proud of the great work that students in Ako have been doing from home during this lockdown. Lots of students are attending online lessons and sharing their learning with otheres through seesaw or google classroom. Students have been completing a variety of activities. From a weekly trickshot challenge and quizzes to a weekly choice board as well as daily lessons in reading, writing and maths. Here is a small sample of some the awesome learning at home.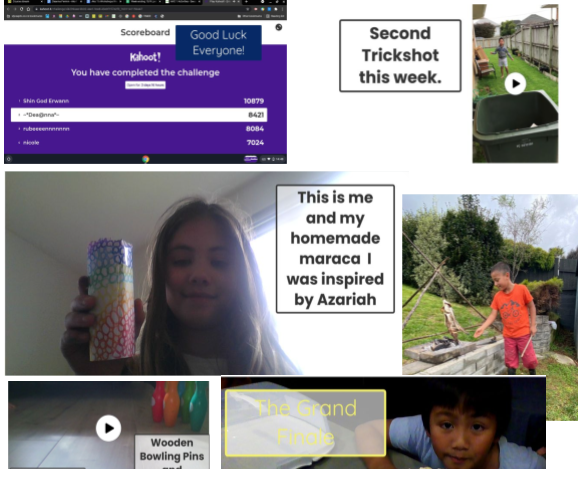 2021 Magazine/Yearbook:
Remember to order your school Magazine/Yearbook!
These are a lovely record of our school year and will be distributed at the end of term four to those who have pre-ordered.
Thanks to those who have already paid. If you would like to order please pay $25 on line with student's name and ref MAG.
Due to the lockdown the following events have been postponed of cancelled:
Choir Festival has been cancelled

Mathex has been cancelled

All cross country events have been cancelled.

School photos have been postponed until Term 4 – date to be confirmed

Epro-8 Challenge for years 5-8 has been postponed until a later date

ICAS Maths has been rescheduled until late October – date to be confirmed
We will continue to keep you posted on upcoming events as we are updated throughout the Lockdown levels.


Please support our newsletter sponsors below
Copyright © St Joseph's Catholic School 2021
Click
here
to unsubscribe.